Annual Laughing Waters Bluegrass Festival, Minnehaha Park, Minneapolis
Date:
Monday, September 2, 2013 - 1:00pm
IMPORTANT NOTE: info on this annual bluegrass fest is always on on the website for the TC band MIDDLE SPUNK CREEK BOYS at www.mscb.com
Labor Day annual LAUGHING WATERS BLUEGRASS FESTIVAL
Monday, September 2, 2013
1:00 p.m. to 6:30 p.m.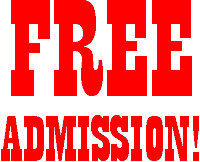 Sponsored by the Minneapolis Park Board and Area Merchants.
Minnehaha Park is located at the intersections
of East Minnehaha Parkway and Hiawatha Avenue.
KFAI Web Exclusive
Can't get enough of the programs you hear on the air? Then check out KFAI's Web Exclusive programming for the no-holds-barred, uncut content that you won't find anywhere else! New episodes are uploaded every Thursday, so look beyond the radio-dial!